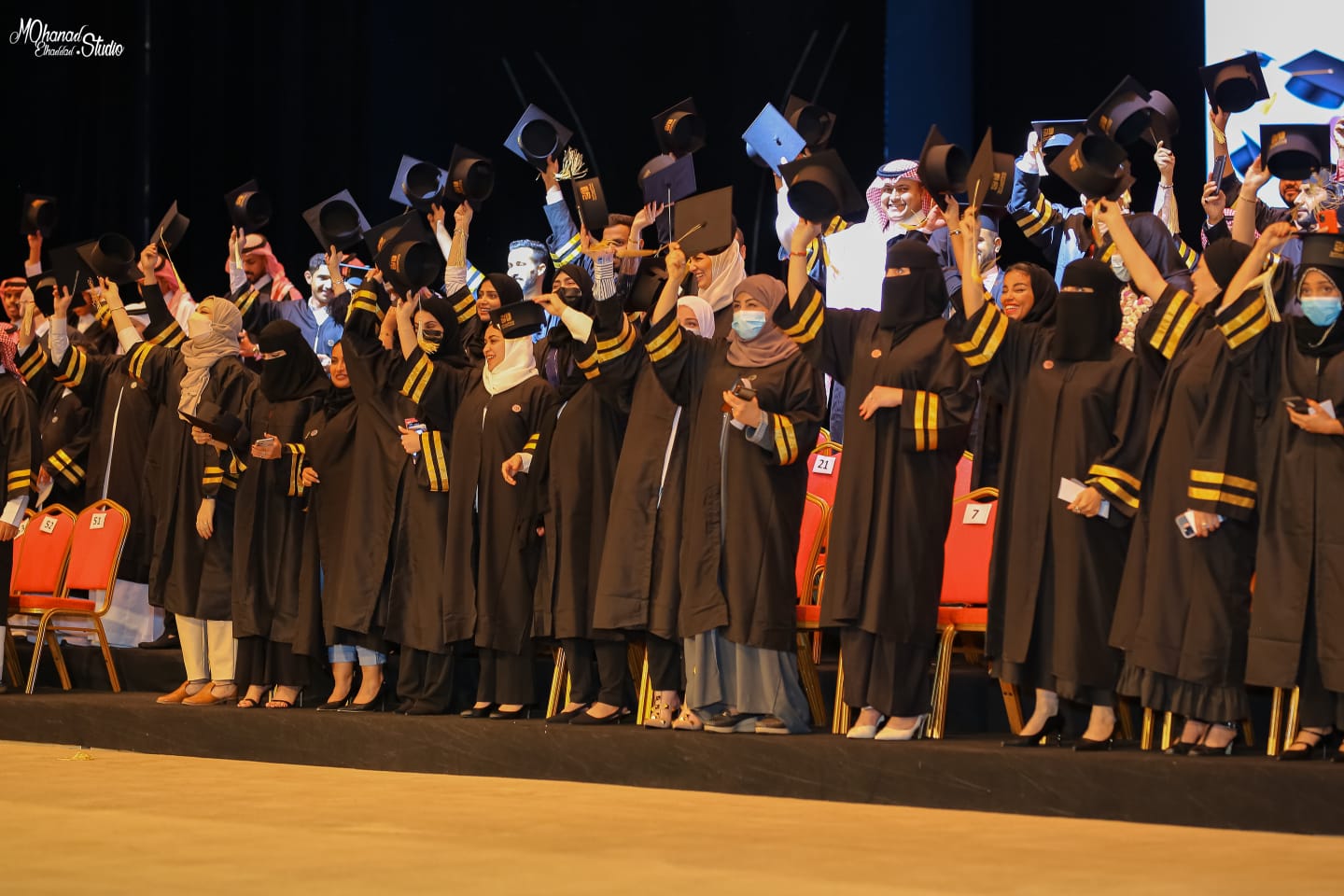 On Saturday 03/09/2022 in Al-Manara Center for International Conferences, on a wonderful and happy night, the graduation ceremony of the second and third graduates of the master's program in the disciplines of Management, Project Management, and Risk Management, was held.
Among the attendees was Dr. Abdul Rahman Al-Muhaimid, President of the University, Counselor Nasser Al-Muhaimid, number of public and academic personalities, led by Dr. Saluha Mahmuda, President of Jagora University, in addition to faculty members, and administrators from Everyone's Smart University.
In an atmosphere of pride and joy for this exceptional achievement, the ceremony included the distribution of graduation certificates and awards to the students.